---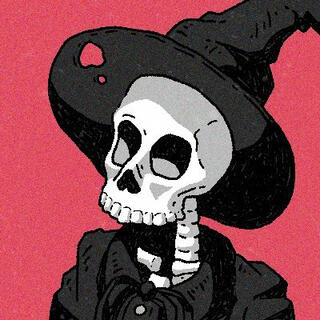 Lur Noise is a comic creator and illustrator who loves sci-fi, plants, spookiness, big feelings and any kind of good story. They are located in Bilbao, Spain, and have worked at:✦ 2021, ILLUSTRATION, ZINE. Fábulas de augurios y sombras.✦ 2021, COMIC, PUBLISHED ANTHOLOGY. An illustration of a short story
and the art of a comic at De Nombre y Hueso.✦ 2021, COMIC, ZINE. Sinapsis: pinceladas de una ciudad infinita.✦ 2021, ILLUSTRATION, CLIENT WORK. Baby massage cards for VACA rules!.✦ 2022, COMIC, ZINE. Editor and comic artist (Burbuja) for the sci-fi anthology Neodimio.✦ 2022, COMIC, ILLUSTRATION, ZINE. Co-editor and comic artist for the fan anthology Elden Zine.
---
A 32 page zine which tells the tale of a futuristic infinite city by presenting 1-2 page stories of the people, animals, plants, robots... who inhabit it. Header by Mikel Navarro.
---
An ongoing comic, published in Neodimio, about a group of AIs trying to save the world they were exiled to.
---
A short comic drawn for the Elden Zine fan anthology.
---
Some commissions, fanart, and original illustrations. First image is an illustration from the webcomic The Black Sheep, commissioned by the author.
---
His name is Susuwatari and he's the smallest baby and I love him <3